See that?  I got my two pages in for October already!  And I've got another digital freebie for you – my very first kit!  I hope you find it useful!
First – my page:
quickpage – Sueli Colbert – Moment
font – Kimberly Geswein – King Cool KC
And the freebie:
Sparkleween – the first kit I ever made!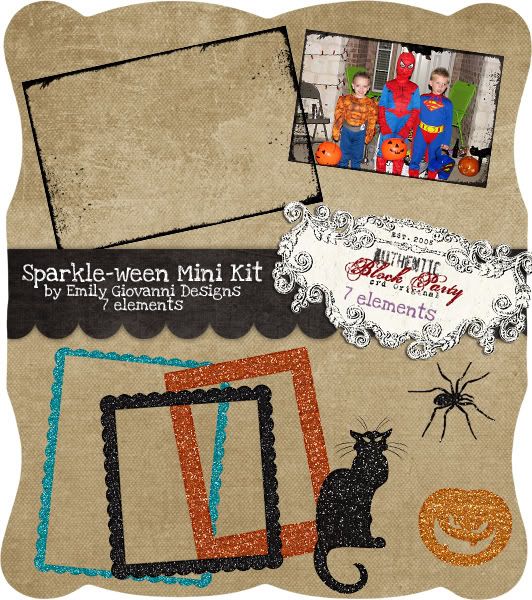 Please do not share the link – you can refer others here to download it themselves, but do not share the link directly, thank you!
Enjoy!